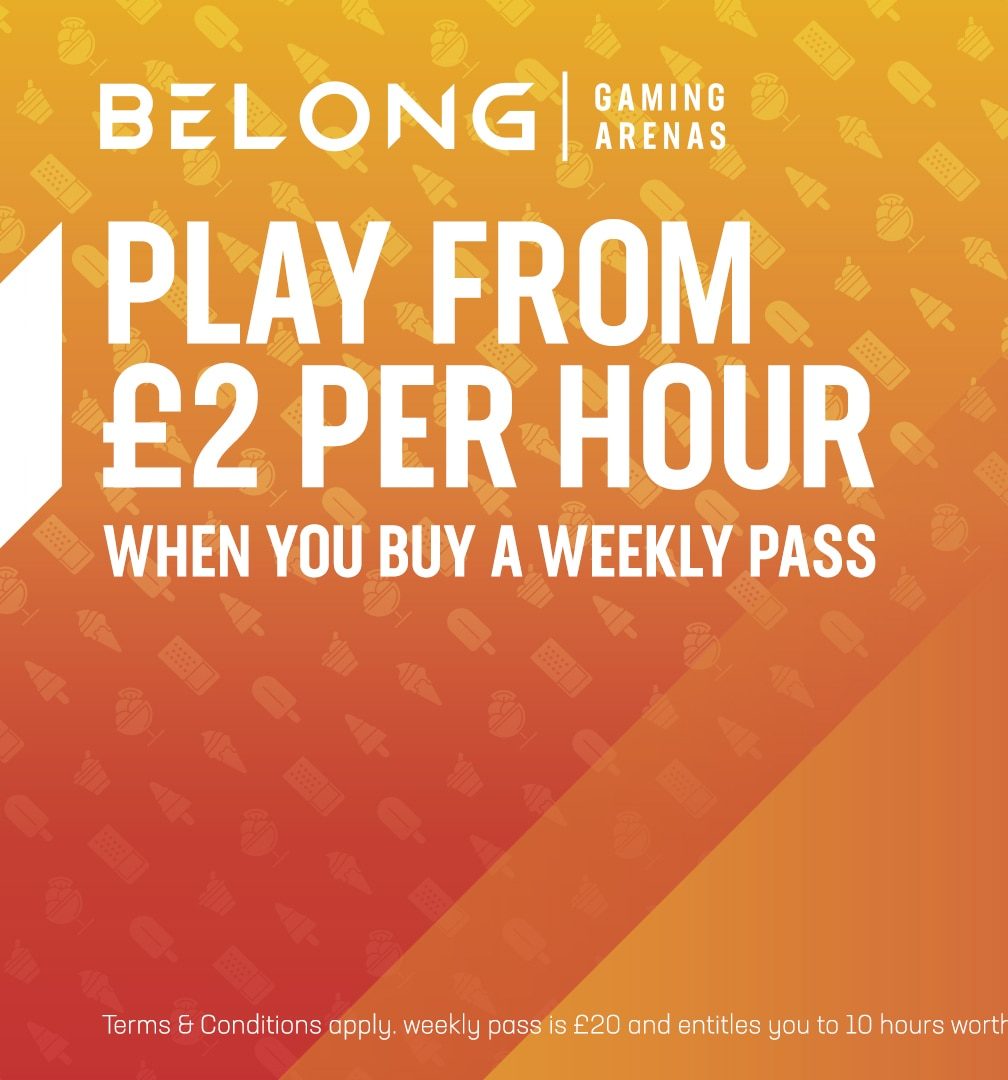 Belong Offer
Are you a video game lover? Get a week pass now from Belong – for just £20 you have 10 hours access over a week!!
AND students get 10 hours access for just £15… don't miss out on these amazing offers.
Play the latest and greatest titles next to your friends and experience the latest in VR gaming under one roof at Belong.