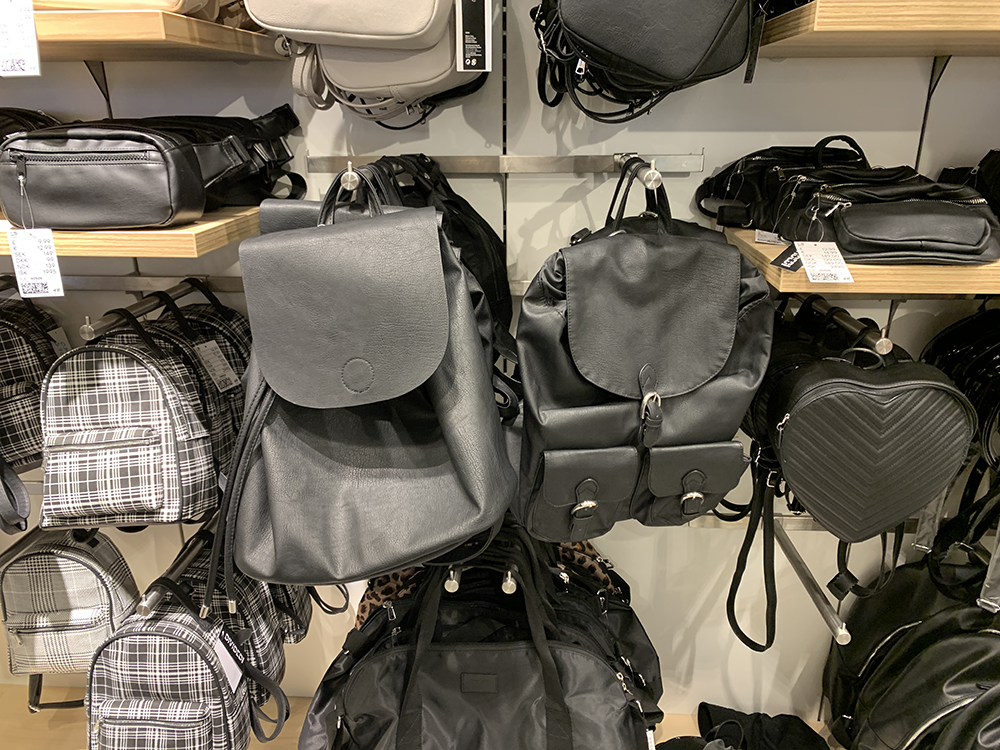 Back to School
Hello everyone! It is Chloe here and I am back with another shopping haul at St Georges Shopping Centre!
I visited the shopping centre earlier this week and they had such amazing deals on for the #BackToSchool season! With COVID-19 in mind, I wore a face mask all the way around the shopping centre and its stores, as it is now mandatory. The social distancing measures in place were great and the members of staff kindly directed people round the centre – I felt very safe shopping.
Firstly, I had a look round for stationery because, I am such a stationery geek! The Works, WHSmith & Ryman Stationery had great deals on notepads, pencil cases and highlighters!
I loved the blue geometric style Pukka Pad the most, from WHSmith for £5.99, it was also in the 3 for 2 deal, which is a bargain if you have more than one subject to cater for! I matched this with the prettiest blue pencil case that was priced at £6.99, but as you can see, they had a huge selection of pencil cases in the store! The lovely small blue notepad also caught my eye for an amazing £3.99 – how pretty!
WHSmith also had a nice range of Oxford Dictionaries & study guides for GCSE, A-Level and Degree Level. This is helpful, as I do love to study with a revision guide – it helps me remember content more!
One thing that is important for me when heading back to school/university is an academic planner! I MUST keep track of assignment deadlines & important dates – each stationery store had a large range of planners. This constellation one stood out to me most from WHSmith because it matched the rest of my blue theme and just look at how pretty it is!
I was really pleased when I left WHSmith because they had everything I was looking for in terms of stationery and back to school products, so much selection and I recommend you pay a visit! Especially at St George's, as they have the loveliest staff who are so accommodating!
Next on my trip, I had a browse at the scrunchies in Claire's Accessories. They had a huge selection and again the amazing deal of three for two, or £4.50 each. I loved the red and lilac colours – I just love scrunchies!! My hair is rather thick, so it is always good to take a scrunchie in my uni bag for a busy day if my hair gets in the way!
Next, I had a look at the new clothing styles in H&M. My size ranges from 14-16 and H&M really cater to me – such a lovely feeling! Since COVID-19, I have not really looked in fashion stores, but H&M I would wear their range when I head back to university. The first piece that caught my eye was this lovely floral dress for £24.99!! The style is very elegant and perfect for back to college/university if you have an event that you need to look a little smarter for.
Plus, just look at this t-shirt! For £9.99 I just could not leave it behind! The material was so soft, and I love the sunset style – I do love a good sunset, so this tee was a winner for me! This was also a winner tee for me because it is part of the H&M conscious range meaning the products in this range are made from 50% sustainable materials and for me this is so important to save the planet!
H&M also have the biggest t-shirt collection priced at £3.99 each, which are perfect because for such a cheap price, they can be paired with a skirt or a pair of jeans. H&M have such a fantastic range of jeans and they will always be my go-to place for comfy high waisted jeans! Just from buying a couple of pairs of jeans and a few £3.99 tees from here, you can have so many different style options for different days of the week. I will return as they looked so comfy and simplistic.
Next…backpacks! I will always have a backpack as my college or university bag as I think it is SO much easier to carry around as the weight is positioned on both shoulders – especially with all those books you'll have to carry round! H&M had a couple that I loved especially the black one on the left for £14.99.
So…that was my little St George's Shopping Centre shopping haul!
The whole experience was so enjoyable and the selection of back to school products was insane! I recommend you take a shopping trip to St George's Shopping Centre, in Preston, if you are looking for some nice new pieces for heading back to school, college or university!
Check out Chloe's blog here