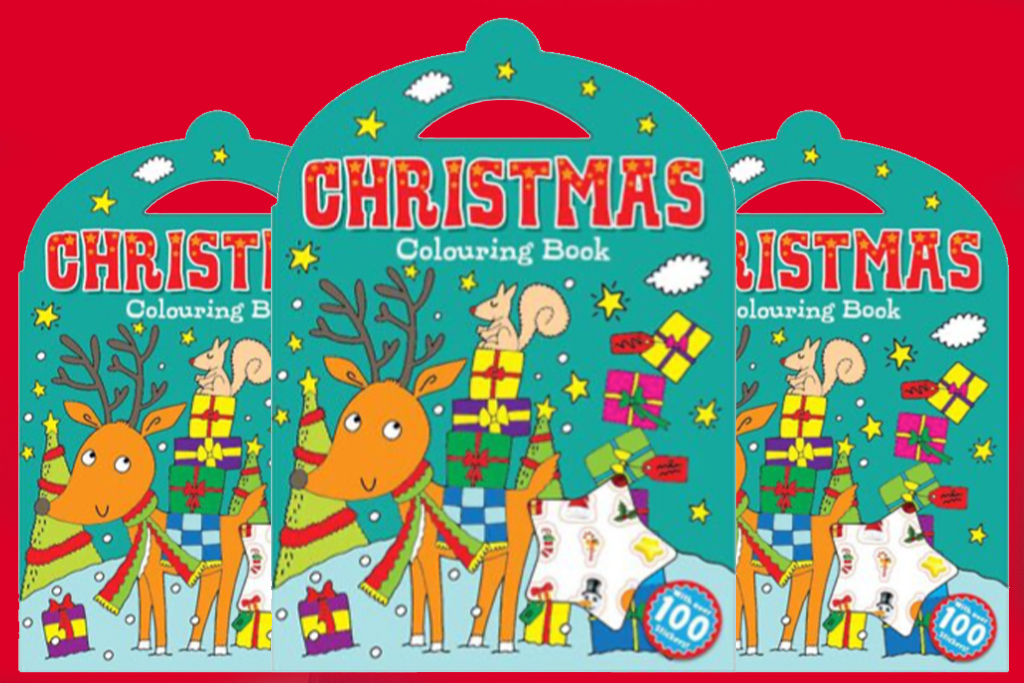 Christmas Gift Guide
Hey everyone, happy December!
How excited are you all for Christmas? I am so excited and couldn't resist the urge to go to St George's to have a look at their products and gift selection.
They have so many amazing gifts for loved ones and friends at such great prices.
Last week I decided to have a day out at the centre and I'm so glad I did. I picked up lots of presents and stocking fillers for my family.
Whilst I was there, I had a look in Matalan, New Look, Pandora, The Works, HMV, Superdrug and the Perfume Shop.
As you can see there are many high street stores in the centre which is perfect as they have so many different products up for offer.
The first place I went to was Matalan. In there I wanted to find some lovely presents and bedding sets. Christmas is definitely new bedding and loungewear season, so I had a look at those in particular.
This Cowl Neck Pyjama Set is my absolute favourite. How stunning is the moon and stars pattern and the blue colour! This style is so cosy and elegant and would make the perfect Christmas eve PJ's. The set is available in sizes small to extra-large and would be the perfect present for a loved one.
I also absolutely loved the Christmas bedding sets that come with the duvet and two pillowcases. They would be a great gift for yourself on the run up to the big day. But they also had other ones which would be perfect to gift.
This set is my all-time favourite because it can be used all year round. The fabric is so cosy because it is made out of Faux Fur. It is available in three colours, but the pink is my favourite. I've added this to my wish list because it's stunning!
Some of my personal favourite items that are perfect for stocking fillers are these Alphabet pens and make-up bags. They are so pretty and can be bought for any of your female friends! The pens are £2.50, and the bags are £6. So worth it!
There were so many amazing products in Matalan, at such great prices so if you're stuck on what to buy for a family member, that is the place to go.
The next place I headed to was New Look. I love New Look in St George's shopping centre because they have a huge range of products.
Whilst I was there, I had a good look at all the gifts. New Look is the best place to go for presents for your girly best friend.
What I love about New Look is that they sell hamper gift sets. So, like this Red Hamper set would be amazing for a cosy Christmas present.
One item that stood out for me were the hooded blankets. I don't know about you, but I love a blanket to cosy up with on the sofa and I love to receive these as gifts. They are available in lots of different patterns including this gorgeous koala one.
Do you have a friend or family member that loves Friends, the tv show?
Then you need to head to New Look they have a huge collection of products from mugs, to water bottles, umbrellas and socks!
Like Matalan, New Look have a huge range of gifts that stood out for me. They just look sooooo nice!
I then had a look in Pandora. I have a few family members who love the Pandora charms and rings, so I definitely wanted to browse their selection to pick up some gifts.
I love all the moon and stars collection. It is so stunning; the charms would look gorgeous on a bracelet.
Pandora have a range of styles in different metals; silver, rose gold-plated and gold-plated.
They also have a wide range of giftsets which are perfect for Christmas. This timeless heart gift set is the perfect present for your wife, mum or best friend. It's gorgeous.
The next place I headed to was the Works. I have little nephews who love to colour and a nan who loves reading so this is the best place to go for those!
These little colouring books are a great present because kids love having endless amounts of fun and the Works have a lot up for offer.
This Reindeer one is just £2 and would be amazing for a Christmas eve box!
Like myself, my nan is also a huge fan of reading and the Works have an amazing offer that runs year-round.
You can pick three books and get them for £5 which is an amazing deal for a Christmas present!
I then went to HMV to have a browse at the music and book selection.
They currently have an offer on for vinyl's, which is 2 for £30. This is an amazing deal!
These are just some of them in the store, so if someone has asked for a vinyl or two, you should definitely head to St George's.
Okay, so everyone loves a smelly set at Christmas, well I know I do! I decided to have a quick look in Superdrug to see what they had on offer.
Superdrug has something for everyone, whether you're looking for your husband, brother, sister or girlfriend. There are so many different products.
These makeup giftsets are so cheap considering the products can be quite pricy on their own. This Studio London Total Lip Vault gift set is soooo lovely. I also love this Revolution the Rock Star Look Book Makeup set.
The last place I went to on my trip was The Perfume Shop. Perfume is the one present that most people ask for every year and the Perfume shop always has amazing offers on.
The gift sets that stood out for me were Alien by Mugler and Dior Sauvage – they were both great prices for gift sets that could make a loved one really happy!
And that's the end of my trip! As you can see there were so many amazing offers and gifts up for offer and I can't wait to head back to pick up some more bits.
On the store websites they also have a huge selection of gifts for different age ranges that are categorised so if you want any of the products, I've mentioned that you can't find, definitely head over there!
I hope you're all having a lovely month and I'll be back soon,
Check out Chloe's blog here