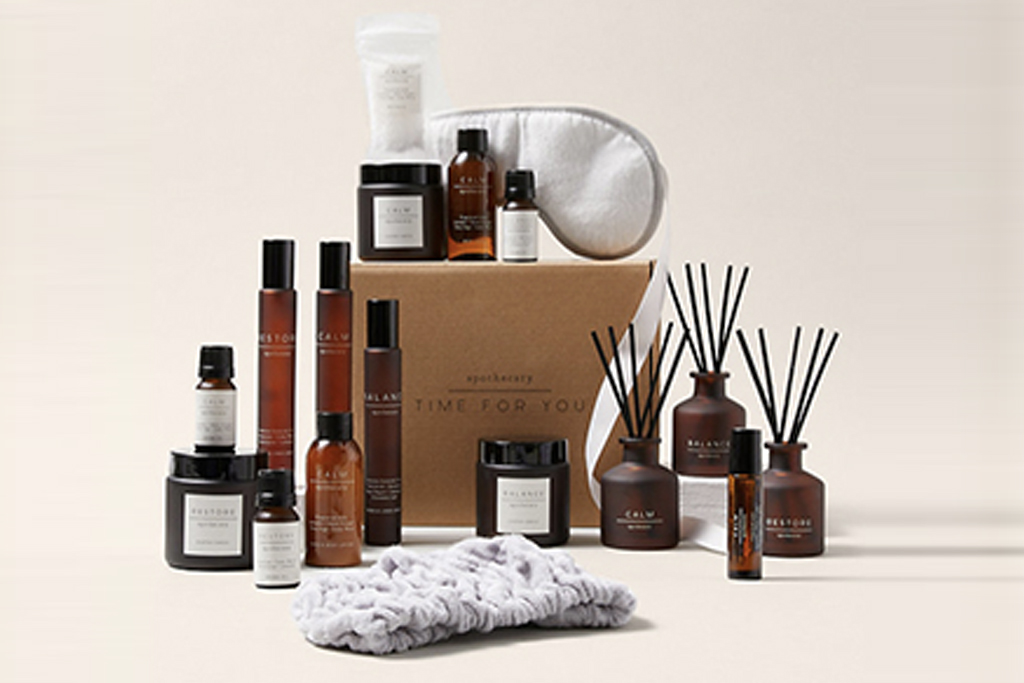 Mother's Day
Hello everybody! I'm back with another blog post about all the amazing products that St George's shopping centre are currently selling but with special focus on Mother's Day.
Mother's Day is just around the corner and it's the perfect opportunity to celebrate all the great women in your life!
St George's have so many lovely products up for offer that I just had to share them with you. Whether you're spending the day with your mum, your nan or even by yourself due to lockdown restrictions, there are so many items that can be delivered to your loved one!
As lockdown restrictions are currently still in place, I couldn't take a trip to the centre as it was not an essential reason to leave my local area due to me living in Bolton. However, I had a good look on the shopping centres website to see which stores were still open and selling perfect Mother's Day gifts online and instore.
Like I mentioned in my previous post, you shouldn't be leaving your home unless it is completely essential such as food shopping or another valid reason. Otherwise, you must stay at home and follow the government guidelines. However, you can still purchase the lovely Mother's Day gifts alongside your essential shopping.
Okay, let's get stuck in. The first store I decided to look at was Lovisa. Now this is currently closed in store as it isn't an essential shop, but they have a wide range of jewellery online which would be perfect if you want some lovely earrings or a necklace delivered to your mum.
The first couple of pieces that stood out to me were these stunning earrings. These Rhodium diamond simulant heart huggie earrings for £12 are so beautiful and would be the perfect pressie. Or there is this beautiful gift pack, that includes a diamond simulant necklace and a pack of three earrings for £22, it's so so beautiful and is an amazing price!
Lovisa have a huge collection of different jewellery pieces all in different shapes, colours and sizes so head over to their website if you want to see more.
I then had a look on the M&S website. I absolutely love this store because they always have lovely gift sets.
M&S have a huge selection of gift ideas, so if you're stuck on what to buy, have a look there because they have flowers, plants, sleepwear, beauty products and home items.
My personal favourites are the huge bouquets that are so reasonably priced. Look at how absolutely stunning this lovely mum bouquet is. These can be delivered on the 13th or 14th March which is perfect if you can't see your mum on her special day.
Another personal favourite of mine are these lovely pamper gift sets. I came across four sets that are the ultimate fragrance collection to use when you're having a pamper session. Whilst in lockdown, it's the best opportunity for us all to have a good self-care day and these are perfect to relax after a hard day working from home. My mum would love these!
The pyjamas in M&S are always my favourite. They have a lovely collection and I think the quality of the fabric is excellent. If you really want to treat your mum, you could always treat her to a couple of pressies and get her the fragrance collection and a set of these cosy pure cotton printed cuffed pyjamas for £23.
The next shop I decided to have a browse of was Superdrug. They have a huge collection of pampering gifts, skincare gifting, fragrances and makeup. Superdrug remains open in the centre due to them selling essentials but it's always worth having a look whilst you're in the store.
My mum is a huge fan of skincare and loves to pamper herself, so I decided to have a particular look at the skincare gifts. Olay is a well-loved brand among lots of women and these creams are on offer at the moment, buy one get one free mix and match.
Some personal favourites are these Olay Total effects 7in1 anti-ageing moisturiser for £14.99 and the Olay anti-wrinkle firm and lift moisturiser night cream for £12.49.
Or how about treating your mum to a couple of bits to make an ultimate pamper session? You could even make your own little hamper full of face masks for 99p, a naturally radiant face roller for £14.99, a rapid Pedi electric foot file for £14.99, a sanctuary spa sleep saviours' gift set for £5.50 and a selection of chocolates. Perfect hamper for a perfect mum!
A couple of other stores I decided to browse were Matalan, Pandora and Peter Jackson. Matalan and Pandora are currently closed in the store because of the lockdown but Peter Jackson is still open for click and collect.
Peter Jackson have so many beautiful pieces of jewellery and what better way to tell your mum you love her than gifting her stunning pieces of sentimental jewellery.
My favourite items are the silver RGP bracelets for £85. Or the lovely watches, this floral one, for £79, is particularly pretty!
Another exciting place that's still open for take-out is Krispy Kreme. If your mum is a massive doughnut lover, then you need to grab her a tray of six hand piped doughnuts with "love you mum" pipped in pink icing. You can pre-order for delivery from the 12-14th March!
I know that's where I will be heading.
St George's is still open for business, with these shops being open for essential bits:
Superdrug
Vision Express
Holland & Barratt
Ramsdens
H&T
Savers
Specsavers
M&S Foodhall
Stores offering takeaway services:
Click and collect services:
So, those are all the places I browsed, and I am so beyond excited to head back to the centre when restrictions ease up.
I hope you all have a lovely Mother's Day and spend it full of love and appreciation for all the amazing mums, godmothers, grandmas and nans out there. No matter how you decide to spend the day, I hope you all have a good one, keep safe, take care and I'll be back soon to share some more fab products from the loveliest shopping centre in Preston.
Check out Chloe's blog here